Humanity may have at last reached the tipping point. We may have come to the conclusion that our faith in capitalism to save us is a load of bullshit. We may have determined we're fully "woke," and we won't be fooled again.
Or we may have just given in and decided to remain "socially distanced" from one another and begin another Netflix binge.
We may have concluded that uniting the working classes to overthrow our billionaire oppressors is simply too much work. We may have just sat back in our chairs, kicked off our shoes, cracked open a beer and declared, "Who really gives a damn about universal health care coverage? I've got mine. Screw you."
This trendy new term "social distancing" is a dangerous concept in many ways. It encourages separation, division, categorization and a sense of otherness—the "other" labeled as "enemy" and not as "brother" or "sister." Already there have been instances of xenophobia and race hatred expressed on social media and elsewhere. One wonders if a Kristallnacht complete with the painting of crude icons on the homes and businesses of this century's unwanted people—coronavirus sufferers—will occur. Maybe it has already happened and we simply don't know about it because the corporate-owned-and-operated mainstream media can't be bothered to tell us?
Now more than ever, we can't let the for-profit-health-care capitalists divide us. We have to fight back against the hysteria to distance ourselves from our fellow activists in the struggle. We can't give in to the institutional despair the oligarchs consciously create to keep us in our place—distanced, unsocial, uncaring and suspicious toward each other. We must practice true compassion – not faux concern – for those who have been left behind.
The biblical parable of The Good Samaritan
illustrates perfectly what I mean
. A man is robbed and beaten half to death and dumped at the side of the road. The first two men to
encounter
him—both important, wealthy, educated, well-respected men—do nothing to help the suffering robbery victim. They walk past him with their eyes averted and keep to themselves. They pretend he doesn't exist in their reality.
What you can't see and you don't acknowledge doesn't exist, now does it? And what doesn't exist doesn't need to be addressed. You can forget about it.
Finally, an outcast, a man from Samaria whose race was despised and whose very existence was an abomination to the first two respected men, passes by and has compassion for the robbery victim. The "good" Samaritan stops and bandages the man's wounds and gets him to a hospital, as it were. He doesn't even ask if the wounded man has health insurance—he pays the bill upfront! The Good Samaritan simply does what needs to be done to make sure the unfortunate man is taken care of, no questions asked, no repayment necessary.
The Good Samaritan doesn't deny reality. He sees, acknowledges, loves and cares for his neighbor whom he finds lying by the road in a puddle of blood.
There is no "social distancing" being practiced in this story. The Good Samaritan gets his hands dirty and puts his own health and safety at risk. Who knows? There could have been more robbers in hiding around the bend and possibly no one would arrive later to wrap the Samaritan's injuries since he was of the wrong skin color and spoke a different dialect. One of the robbers could have--gasp!--given him COVID19. The beauty of this story is in how it demonstrates the courageous, selfless meeting of "the other's" needs with a level of commitment that ignores even the possible threat of harm to self.
It is "social involvement" like this we need before we reach the point of no return as a society and for our planet, not social distancing. Involvement and action brings about positive change, not distancing and separation from and demonizing of those less fortunate.

If we continue to social distance from each other, we risk widening the gap between those with and those without. We risk being lulled back into our false reality "bubble" where everyone has enough to eat, access to health care, a roof over their heads, and, of course, the latest in technology so they can communicate solely with like minds and be entertained from the comfort of their cozy home even if they're quarantined.
We'll never be confused with the Good Samaritan in the story
if
we're blind to how elitist
and damaging to others
those self-centered assumptions are in twenty-first America, let alone
in
the
rest of the
world.

Don't be afraid to get your hands dirty. Walk out of your bubble of reality. Be your neighbor's savior in his time of need so he can help you, in turn, in yours.
If you need more explanation, read this: https://bernie2016.blogspot.com/2020/01/why-are-rich-so-scared-of-socialism.html
Related video:
Warning: This excellent video has great information and charts, but it contains adult language.
Related articles:
9 Charts That Explain the Coronavirus Pandemic
https://readersupportednews.org/news-section2/318-66/61849-9-charts-that-explain-the-coronavirus-pandemic
With the Coronavirus Hell Is No Other People
https://readersupportednews.org/opinion2/277-75/61823-with-the-coronavirus-hell-is-no-other-people
Six Quick Points About
Coronavirus and Poverty in the US
https://readersupportednews.org/opinion2/277-75/61806-rsn-six-quick-points-about-coronavirus-and-poverty-in-the-us
Bernie Sanders--
Coronavirus Impact Makes Need for Medicare For All Clear
https://readersupportednews.org/news-section2/318-66/61834-focus-bernie-sanders-coronavirus-impact-makes-need-for-medicare-for-all-clear
Coronavirus: What Does Social Distancing Mean?
https://www.theatlantic.com/family/archive/2020/03/coronavirus-what-does-social-distancing-mean/607927/
Coronavirus: Will It Lead To Compassion or Chaos?
https://www.patheos.com/blogs/daniellekingstrom/2020/03/coronavirus-will-it-lead-to-compassion-or-chaos/
Biggest Public Threat: Health Care For Profit
https://popularresistance.org/biggest-public-threat-health-care-for-profit/
In times of trouble, here's some great news! Since I last wrote to you about our Standing Rock foster home, your support has facilitated something truly remarkable. Since January, our Native-run home has already hosted a dozen different foster children, ranging in age from one to 17 years old. Your generosity and a great working relationship with tribal Child Protective Services has created a comfortable environment that emphasizes education and traditional culture.
If you have not already watched our video about kinship care at Standing Rock, I encourage you to do so.
We couldn't be more grateful to all of you helping to create this amazing shelter for some of our most vulnerable children. Your gifts have helped us purchase beds, clothes, a computer workstation, and a truck to transport the kids and needed items. As COVID-19 makes its way into the Dakotas (the first case was discovered in North Dakota yesterday), it has never been more important to provide a place of refuge and security.
So much at Standing Rock depends on basic necessities — not just because of the current pandemic, but because the poverty here has always put these children at increased risk. Of 3,142 counties in the U.S., the reservation's per-capita income is in the bottom 45. We want these children to know they can expect the same things that many others have.
They should know the feeling of safety in a time of crisis, of getting new clothes, of going out for an occasional dinner, of a birthday celebration. They should feel the elation of spreading their wings and leaving for college one day. All this, of course, starts with the resources you're helping us provide.
Right now, 300 foster children from Standing Rock remain in non-Native care off the reservation. We call them "split feathers," and studies show they are subject to psychological suffering caused by removal from their tribe and culture. The more we can build foster care capacity on the reservation, the more kids we can bring home to grow up with their relatives and a better chance at a happy life.
Now, especially, is the time to strengthen tribal sovereignty because the Indian Child Welfare Act (ICWA), meant to keep Indigenous families together, is under legal attack by Texas in the 5th Circuit Court of Appeals. We are winning for the moment, but nothing is guaranteed with Trump in the White House making appointments to the federal bench. And so I thank you, sincerely, for sharing these challenges with us and these young people at this critical juncture. You are making the world a better place — one child at a time.
Pilamaya — my gratitude for standing with our families!
Chase Iron Eyes
Lead Counsel
The Lakota People's Law Project
Put a Competent Medical Professional in Charge of Coronavirus Outbreak. Get Pence Out!



The scariest part of living in the US right now during a pandemic is that the people in charge are so obviously incapable of actually protecting us. They have made mistake upon mistake for months, all while spreading misinformation that has actively caused harm and confusion. It's time to get some competent people in the room to make decisions.

In January, Trump refused the World Health Organization's (WHO) offer to send testing kits to us — kits that have proven to be much-needed, since our own Centers for Disease Control and Prevention (CDC) botched their initial attempt to create their own, and have only just now begun rolling them out to healthcare providers.

Then, Trump tried to control the virus's spread by limiting travel from China, but that was ineffective because the virus had already spread to multiple other countries. On top of that, US authorities did an inadequate (and sometimes non-existent) job of screening folks coming in from hot spots in other countries. All of this has led to the rapid community spread of the virus from American to American — and it will only get worse. Sign on to demand a qualified leader than can get us through this public health crisis.

Kelsey B.
The Care2 Petitions Team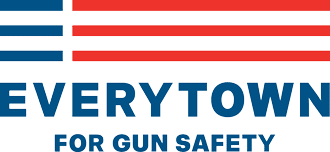 Gun Violence Is A Women's Issue
With gaps in our country's gun safety laws like the boyfriend loophole, women remain at risk of intimate partner violence and gun violence across America.
That's why this Women's History Month, I'm asking you to recommit yourself to fighting against this crisis. Contact your U.S. Senators today and demand that they support the Violence Against Women Act (VAWA) that includes life saving gun safety provisions.
We've been pushing the U.S. Senate to include gun safety provisions in the reauthorization of the Violence Against Women Act — and gun violence prevention champions in the Senate listened. They put forward S. 2843, the Violence Against Women Reauthorization Act of 2019, which would add life-saving gun safety provisions to VAWA that will keep firearms away from dangerous domestic abusers and provide law enforcement with important tools to intervene when domestic abusers try to obtain firearms illegally. This bill has already passed the U.S. House, with bipartisan support, yet the Senate has failed to act.
This Women's History Month, we must do better to protect the nearly 1 million women alive today who have reported being shot or shot at by intimate partners, and the 4.5 million women who have reported being threatened by a gun. This Women's History Month, we need action.
Send your U.S. Senators a message and demand that they support the Violence Against Women Act that includes life-saving gun safety measures.
Thank you for everything you do,
Sarah Trumble
Senior Director of Federal Affairs
Everytown for Gun Safety